Canoe, Kayak, SUP Board - Display and truck & trailer bed racks for 3 - 4 -6 -8 -10 or 12 boats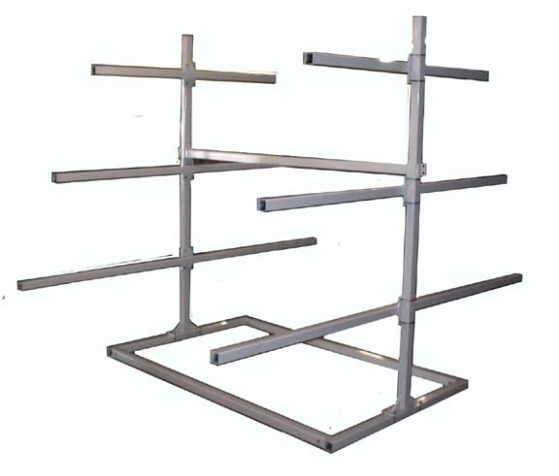 #UKCT6TB/DS
3- 4- 6 -8 -10 & 12 Place canoe kayak & SUP Board truck bed, or storage racks less wheels - Made from 2:x2" square tube hot dipped galvanized, Carry are are vertically adjustable up and down on the verticals. 4ft x 6ft foot print, Contact us at 712-439-3300 for more info and prices
#UKCT8TB/DS SHOWN WITH CASTER WHEELS - Add caster wheels to make it a rolling display stand. Caster wheels can be added at any time. Foot print increases in width by 20" when caster wheels are added.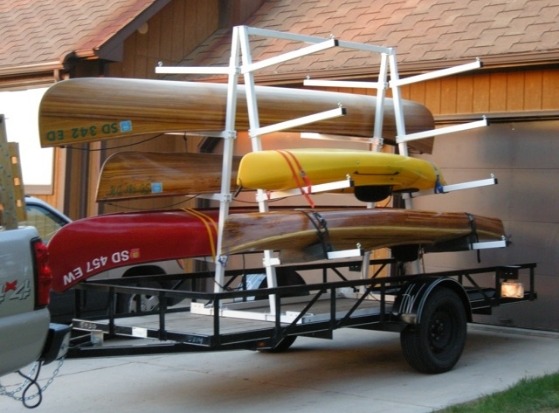 #UKCT8TB/DS
8 Placer shown on utility trailer. We can supply fasteners to attach to a trailer or truck bed. Rack requires at least 4 ft width and 6 ft in length, Height varies depending upon model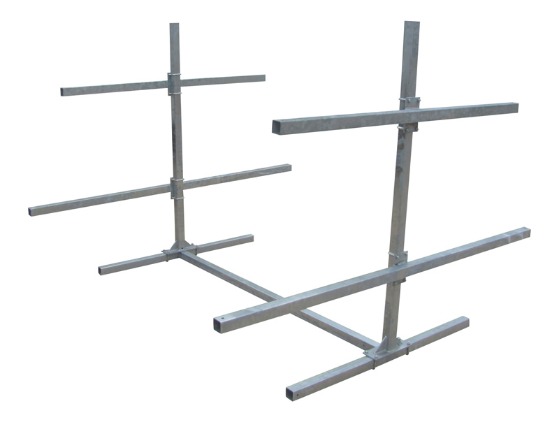 #UKCT4TB/DS
4 Placer shown with no caster wheels, Call us for more info and pricing at 712-439-3300.